Attractive country house for sale in Albaida, a monumental village steeped in history and tradition
18 Nov 2022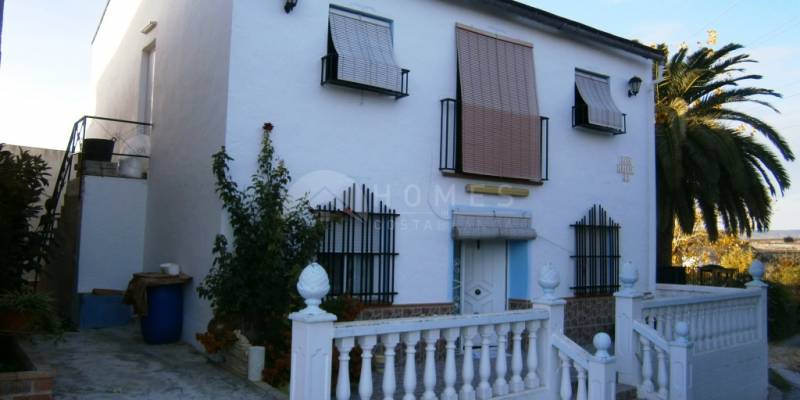 Discovering our country house for sale in Albaida, located in the province of Valencia, will surprise you. This rural municipality treasures an impressive cultural heritage and a spectacular rural environment where it is worth getting lost in. Albaida is located next to a beautiful river and in a unique geographical position that offers a typical Spanish village stamp. It also has numerous monuments that take you back to another era and tourist attractions of great interest:
Castle and walls of Albaida
Palace of the Milà i Aragó or of the "Marquises of Albaida": the most emblematic building of the town.
Beautiful streets that accompany its majestic stately homes.
Museum of Nativity Scenes and Dioramas
Fountains from different periods
Festive heritage: Festivity of the Holy Cross, St. James Fair, Moors and Christians Festivities...
Other factors that make Albaida a welcoming, homely and warm place are its wide range of hiking routes, its healthy gastronomy and its sunny climate that allows for all kinds of outdoor activities. If you are looking for a destination where you can disconnect and free yourself from stress, in Albaida you will find everything you need.
Are you passionate about rural tourism? This picturesque country house for sale in Albaida will make you fall in love with it
This country house for sale in Albaida, like the rural houses in the inland villages of Valencia, has become a type of property in great demand. Its interest among the national and international public has increased considerably due to the tranquillity, privacy and harmony that it exudes thanks to its location surrounded by nature and the total absence of noise. The most outstanding features of this property for sale in Albaida are:
Barbecue area
Solar panels
Fireplace
Outdoor swimming pool
Generous outdoor areas
Close to the leisure of Albaida
Unobstructed views of green spaces
This winter is a good time to start enjoying your new home. Imagine yourself reading a book by the fireplace in your cosy living room. Would you like to know more? Find out more here: https://homesincostablanca.com/property/1277/3-bedroom-country-house-for-sale-in-albaida-with-the-possibiltity-to-make-additional-self-contained-apartment/
Enjoy a peaceful and healthy life in this economical country house for sale in Albaida
Without a doubt, what you will like most about our country house for sale in Albaida will be the peaceful and healthy lifestyle it will bring you without spending a lot of money. Contact us now and one of our estate agents will speak your language fluently and provide you with a comprehensive service for the purchase of this property. Would you like to book an appointment to view this country house for sale in Albaida? Choose the contact option that is most convenient for you:
Send an email: info@homesincostablanca.com
Call us by phone from the comfort of your sofa: +34 649 430 894
Fill out the contact form on our website
Come to our office located at Calle Miquel d'Helena, 16 - Planes (Alicante)