Why choose this villa for sale in Ontinyent as your home?
24 Jan 2023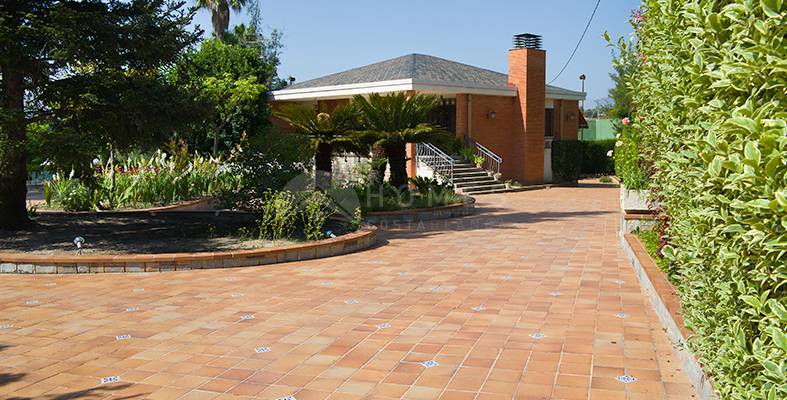 This villa for sale in Ontinyent is the perfect place to settle. Located less than 500 meters from the urban center , it is the ideal place to live for nature lovers.
Although this town does not have a beach, since the coast is 40 or 50 kilometers away, Ontinyent offers fabulous views of the mountains that surround it , with natural corners of great ecological value such as the Font Roja Natural Park in its surroundings. or the Serra d'Agullent Natural Area , where you can do a wide variety of outdoor activities: hiking, biking,... You will love sharing many corners of this beautiful place with your friends on social networks. But the most significant spot in Ontinyent is its popular Pou Clar , an idyllic place with a waterfall where the Clariano River has formed pools in the rock. Perhaps it is one of the most impressive natural attractions in the area. Surrounded by trees and native vegetation, it is an ideal space to visit with family or friends, have a picnic and take a refreshing swim in summer.
In addition to its incredible natural landscapes, the town offers many other advantages that make it unique and attractive for those seeking a quiet and comfortable life without sacrificing any service.
Discover the benefits offered by this villa for sale in Ontinyent, surrounded by nature and a few minutes walk from the town
At HOMES IN COSTA BLANCA we want to offer you this fabulous, spacious villa for sale in Ontinyent, which is located on a large plot with lush trees and a beautiful garden where you have total privacy .
Among the main characteristics of this villa for sale in Ontinyent, we highlight:
Impressive pool surrounded by a large solarium
Tennis court
storage room
Fully fenced plot with automated gate
Excellent views of the mountains
Cellar and dining room with fireplace in the basement
Bright living room with fireplace
In addition, the villa has internet connection, air conditioning, heating, sewerage, drinking water, well water and irrigation...
In the following link you can find all the information about this magnificent home for sale in Ontinyent:
https://homesincostablanca.com/property/1927/5-bedrooms-villa-for-sale-within-walking-distance-to-ontinyent/
With HOMES IN COSTA BLANCA, buying this villa for sale in Ontinyent will be easy and comfortable
At HOMES IN COSTA BLANCA we manage all the procedures related to the purchase of your home in Spain. If you liked this villa for sale in Ontinyent, you just have to contact us and you will see the professionalism of our expert team of real estate agents . We offer our clients a comprehensive and high-quality service both when buying and selling a property in Ontinyent.
Fill out the contact form that appears on our website to ask us about our villa for sale in Ontinyent or any other of our properties. You can also visit us in person at our office at Calle Miquel d'Helena, 16 Planes (Alicante).