Enjoy rural life in this sunny country house for sale in Cocentaina
10 Feb 2023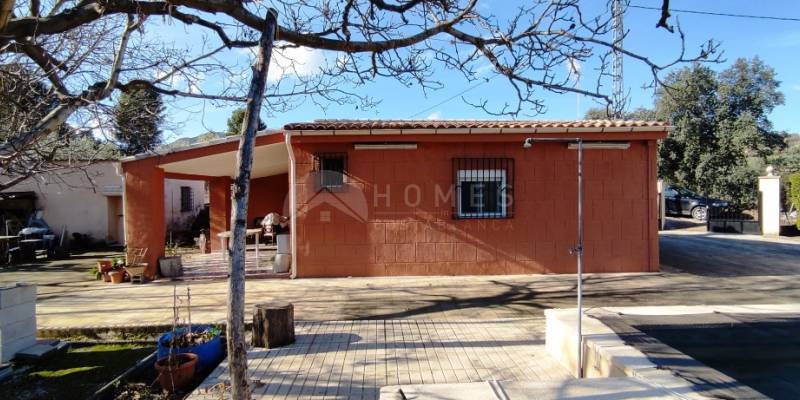 Living in the country can provide a number of unique benefits not found in the city. Nature, tranquility and quality of life are just some of the reasons why many people choose to make the countryside their home . In this country house for sale in Cocentaina you can make your dreams come true and find an oasis of peace surrounded by nature.
In the beautiful fields that surround Cocentaina you will find a place full of charm that offers a series of unique advantages for those who choose to live in it. If you are looking for a place away from the hustle and bustle of the city, surrounded by nature and close to the necessary services to live comfortably , then living in this farm for sale in the mountains, but very close to the town, may be the perfect choice for you.
What advantages does living in this country house for sale in Cocentaina offer you?
Some of the main advantages of living in this country house for sale in Cocentaina are:
Contact with nature : The house is surrounded by an area of olive trees, which provides the opportunity to enjoy the fresh air and the sun. In addition, it is located in an ideal place to practice outdoor sports such as hiking and cycling.
Tranquility and peace : Life in the countryside is synonymous with tranquility and peace. The sounds of nature, such as birdsong or the breeze of the wind, are the only noises that will disturb your silence while you rest on your sunny porch. This creates a relaxing and calm environment that is perfect for escaping the stress and hectic of daily life.
Quality of life : The fresh air and tranquility of the countryside can be beneficial for health, since the lifestyle in the countryside involves a slower and more relaxed pace, which can reduce stress and improve the quality of sleep.
Lower cost of living : Most activities in the field do not involve significant costs. In summer you will love having fun in the pool or taking care of the plants in your garden, while in winter you will enjoy pleasant gatherings by the fireplace.
In addition to the pool, olive trees, porch, fireplace,... this country house offers you many other advantages that you can discover at the following link:
https://homesincostablanca.com/property/1932/country-property-with-pool-for-sale-in-cocentaina/
Do you want to visit our country house for sale in Cocentaina without having to travel?
Now at HOMES IN COSTA BLANCA we offer you the option of making online visits to our properties. If you are interested in visiting this country house for sale in Cocentaina, contact us and, through a video call, we will show you the house and answer all your questions in real time .
Choose any of the following options to find out about this country house for sale in Cocentaina: