This is the villa for sale in Benissa that will make you fall in love with the Costa Blanca
26 May 2023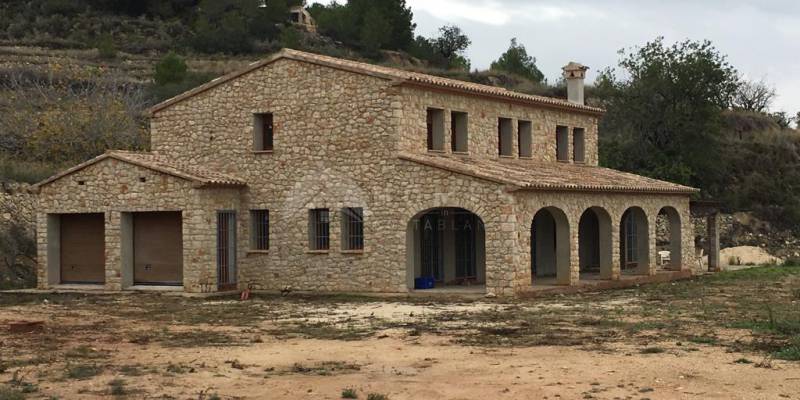 What is special about this villa for sale in Benissa? If you are thinking of buying a villa on the Costa Blanca, surely you have noticed Benissa, one of the most charming towns in Alicante . Benissa has everything you could wish for:
privileged climate
dream beaches and coves
old town full of history and culture
gastronomic and leisure offer for all tastes.
But buying a villa in Benissa is not a decision to be taken lightly. It is an important investment that requires professional and personalized advice. And that is where Homes in Costa Blanca comes in, your trusted real estate agency in the area.
This villa for sale in Benissa will make you fall in love
This beautiful villa for sale in Benissa that we present to you today can be turned into the home you have always wanted. The house is unfinished, which will allow you to give it your own character and personalize it. In addition, you have the help of our expert team of construction professionals so that it is very easy for you to finish the work to your liking.
It is a traditional style house under construction located on a large plot with beautiful views of nature . The villa is distributed over two floors. Among its main characteristics we highlight:
Facade of natural stone walls.
top quality materials
Radiating floor
Double glazing on the windows
Chimney
In the following link you will find interesting information about this house for sale in Benissa:
https://homesincostablanca.com/property/1950/beautiful-building-project-villa-for-sale-in-benissa/
Buy this villa for sale in Benissa with Homes in Costa Blanca: the real estate agency that builds homes
Did you like this villa for sale in Benissa? Can you imagine living in it? Well, wait no more and contact us today. We will give you all the information you need about this property and about our magnificent personalized construction service .
Homes in Costa Blanca is a company with extensive experience in the sale of homes on the Costa Blanca . Our team is made up of qualified and multilingual professionals who know the real estate market and the particularities of each area. But what sets us apart from other real estate companies is that we don't just sell houses, we create homes. We get fully involved with each client, listening to their needs and preferences, and offering them the best options for their profile.
In addition, we have an exclusive custom-made chalet construction service . If this villa for sale in Benissa does not correspond to the house of your dreams, we can offer you a catalog of plots to design and build your house adapting to your budget and your tastes. At Homes in Costa Blanca we are looking forward to helping you find your ideal home on the Costa Blanca.
Call us at +34 649 430 894
Write to us at info@homesincostablanca.com
Fill out the contact form on our website
Follow us on our social networks to keep up to date with our news
Do not miss this unique opportunity to buy a villa for sale in Benissa with Homes in Costa Blanca. We will wait for you.