Houses for sale in Ontinyent: live close to the most beautiful places inland on the North Costa Blanca
30 Aug 2023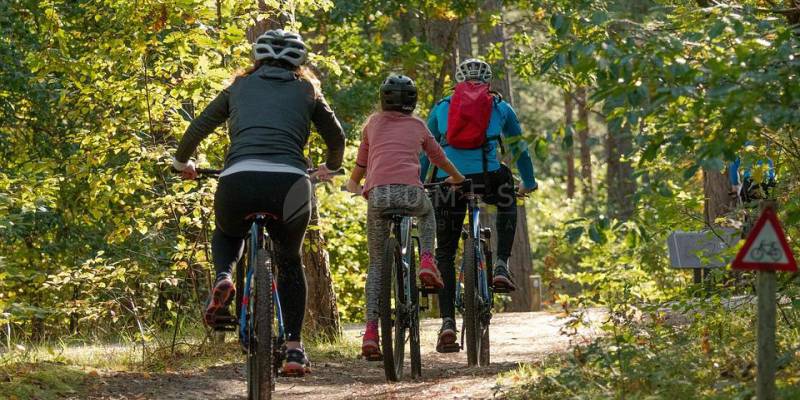 Would you like to live in a place surrounded by nature, where you can enjoy a refreshing swim in summer, have a picnic with your family or friends, go hiking or ride a bike through spectacular landscapes? We invite you to discover our houses for sale in Ontinyent, where you can make all your dreams come true.
The natural pools of Pou Clar: an oasis of crystal clear water
The natural pools of Pou Clar are one of the greatest attractions of Ontinyent , a city located about 80 km from Alicante and about 100 km from Valencia. It is a set of pools formed by the Clariano river, which have their own names: dels Esclaus, Pou Clar, Gelat, la Reixa, del Fosc and dels Cavalls. Each one has a different colour, shape and depth, but they all share one characteristic: the water is cold and transparent, ideal for combating the summer heat.
In addition to bathing in these natural pools, you can take a tour of a path that will take you from Pou Clar to the town of Bocairent, passing through mills, rocks and lush vegetation .
The Barranco de la Encantada waterfalls: a spectacle of water and rock
Another place that you cannot miss is the Barranco de la Encantada, located in the neighboring municipality of Planes. It is a natural area where the water has sculpted the rock, creating waterfalls, gorges and puddles . The most impressive is the Gorg del Salt, a large pool surrounded by vertical walls from which a waterfall falls.
To get to the Barranco de la Encantada you can take a route that starts from Planes. The path is easy and suitable for the whole family . Of course, do not forget to bring appropriate footwear, water and some food to regain strength.
Houses for sale in Ontinyent: quality of life at the best price
If you liked these two natural corners of the interior of the North Costa Blanca, you will surely love living near them. At Homes in Costa Blanca we have the best houses for sale in Ontinyent, Cocentaina, Muro de Alcoy, Agullent and surroundings:
country houses
Villas with pool
Charming rural houses
farms with land
town houses
etc
Take a look at our website and be surprised with our prices.
Do you want more information about our houses for sale in Ontinyent?
At HOMES IN COSTA BLANCA we have extensive experience in the sector. We are specialized in rural properties on the Costa Blanca and houses for sale in Ontinyent. We offer you a personalized and professional service, advising you throughout the buying and selling process. In addition, we have a multilingual team.
Do not hesitate and contact us today. We will be happy to help you fulfill your dream of living on the North Costa Blanca. You can call us at +34 649 430 894, send us an email to info@homesincostablanca.com or visit us at our office at Calle Miquel d'Helena, 16 – Planes (Alicante) Spain.
Our houses for sale in Ontinyent, surrounded by nature and tranquility await you. What are you waiting for to discover them?